Strike Up A Conversation Checklist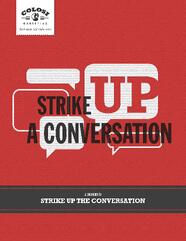 Checklist to Strike Up the Conversation!
In order to strike up a conversation, you need to have something to talk about. Your brand is the "secret sauce" for engaging content.
What are you waiting for?! This checklist will help you...
Evaluate your existing branding, conversation, and content efforts.

Identify areas for enhancement.

Focus efforts to amplify your unique brand.
Download the checklist to Strike Up a Conversation!
You are steps away from a meaningful exchange. From your web site to social media, mastering the art of conversation is essential for effective search engine marketing.
Download Now!