Resolution No.1: Set Goals and Objectives for Marketing Planning
How is your annual marketing plan coming along? Our recent post, Do You Need a SWOT to Start Marketing Planning? Covered the situational analysis section of your professional services marketing plan. Another important component of annual marketing planning is setting goals and objectives. In the spirit of kicking off the New Year with a complete plan, this post covers goals and objectives.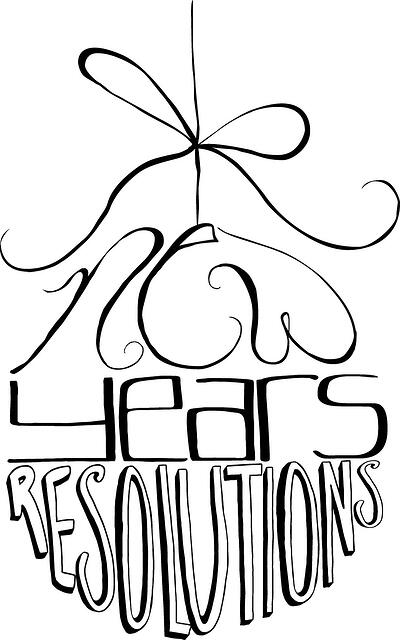 Make a New Year's resolution to have a balanced set of goals.
Setting goals and objectives should be a business practice that touches every department at every level. For example, a firm has goals and objectives, every department has goals and objectives, and every employee has goals and objectives. Goals and objectives should take a balanced approach that considers a range of variables and perspectives – any one variable should not heavily weigh the approach. In addition, a firm should also recognize that it needs to set goals and objectives for each of its target markets and its service offerings.

Referencing the firm's situational analysis, it is time to jot down the mission-critical elements discovered during the strengths, weaknesses, opportunities, and threats (SWOT) analysis. These mission-critical elements should include at least one long-term goal. Long-term goals should be concise yet flexible. In addition to long-term goals, list immediate goals for the calendar year. These immediate goals need to be then broken down into a list of objectives.
Plan for the objective at hand.
Establish a business practice to develop a task-based plan for each objective. The following four easy steps will help you create an objective plan:
Create an outline of specific tasks in sequence and identify key milestones. Define the steps that need to be taken in order for the firm to achieve its objectives.
Communicate what firm resources are needed to complete the set of tasks and, ultimately, achieve the goal. Resources include time, office space, money, consultants, information, etc.
Identify who will be responsible for the task and define their role. Communicate who is responsible for each task and create an understanding on what needs to be achieved.
Develop a time frame for schedule of tasks. Discuss any contingencies or alternatives should any challenges arise.
Broadcast goals and objectives to the entire firm.
Once goals and objectives are developed and approved by leadership, the lead principal and firm's president are responsible for communicating the vision through a range of channels. These channels may include a firmwide meeting, email, and Intranet. It may also help to post messages on office bulletin boards to reinforce the direction. Don't forget to include these messages in new employee orientation materials.
Like any other New Year's resolution, it is important to persevere.
To succeed with your New Year's resolution, it is important to understand what is required to meet your goals. We've established the plan and understand what needs to be achieved. Now it is time to make progress – there is no better way to stay accountable for a goal than to report progress to leadership regularly. Consistent reporting and communicating progress in a collaborative environment will help bring you over the finish line.
Good luck!