Starting a blog or adding one to your existing website is one of the easiest and most effective ways to extend your reach and generate more clients. Here are some effective marketing tips you can use to make your blog a powerful tool for generating clients.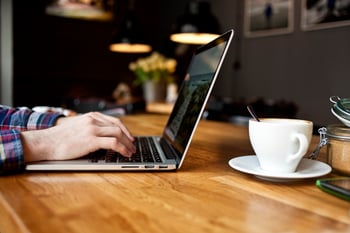 Know your client base and provide content your clients want to see:

Find out what your clients want to know about your company and industry, then provide that kind of information in your blog posts. Research your industry to find out what topics are generating interest among customers and professionals. Write

blog content

about those topics to assure your leads you're knowledgeable and up-to-date on industry topics.


Provide useful information:

Make sure your blog postings provide interesting, useful information that readers can apply to practical purposes. An automobile dealership might blog on getting better gas mileage or a plumbing company on fixing minor clogs. Giving

useful information

away builds your credibility as an expert in your field. It also gives clients a good feeling that may be paid back with increased purchases.


Stay true and consistent:

Write in a natural tone of voice that reflects who you are. New or existing clients can tell when your communications don't ring true. Keep to a schedule for new blog posts. Once a week is a good schedule to follow; it doesn't put too much stress on you to produce new material and it gives your clients something to look forward to consistently.


Promote your blog:

When you publish a new blog post, announce it through your other social media channels, such as on your Facebook page and Twitter feed. Mention your new blog content prominently in email newsletters and provide direct links to it. Include a strong and compelling call to action to encourage clients to read your blog or contact you.
Need help with content marketing and blogging for your company? Contact Colosi Marketing today for professional marketing tips and information that will help you get your blog up and running and reaching new customers in the shortest amount of time.
Image via Showitbetter.com