Maximize Your Firm's Email Marketing Campaign With These 6 Tips
Most professional services firms have an email list--and they don't do much with it. Often these firms send out general interest newsletters or keep in sporadic touch with industry touch points and companies on the list. Much more gold to be mined in those email cases that your firm has been accumulating. Email marketing is a powerful tool to gather information and help deepen relationships.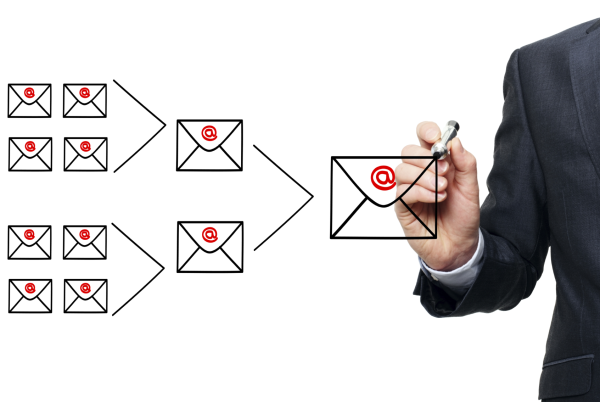 Here are some handy tips to increase the effectiveness of your email messages and get the most from your list:
Take a poll: You need to know, so just ask! Mine your email list for client demographics and feedback to help shape new campaigns and services. Your prospective clients will appreciate your consideration of their opinion, and frequently, you will uncover fresh ideas for new campaigns. Also, learn what services your clients most want from your industry and if they know others who might benefit from your services.
Segment your email list for targeting and personalization:

Your clients are different. If you speak directly to your client through your email message—and provide valuable information to them specifically, you've got a win. Personalizing emails requires going beyond the first sentence and including the recipient's first name. It requires an in-depth understanding of the client persona and developing a message that caters to their immediate concerns. Also, your prospective clients are at different stages in the business development lifecycle. At each stage, evaluate your message effectiveness by tracking which usually opens your emails, who spends the most on your services, and who used which service most recently.

Make yourself helpful: As with any content you create, emails make you look good when you provide value--without asking for anything in return. Your email can help build your reputation as a reliable expert resource for prospects and current (or lapsed) clients. Your emails should be welcome in the client's inbox, allowing you to achieve better results.
Evaluate your updates: When you send an automatic update, announcement, or broadcast with news about your firm, like a promotion or a new service offering, test its impact on your audience to fine-tune future campaigns. Try different subject line wordings and calls to action. Track which times of day and days of the week are most successful.
Use your split testing ability on email list signup forms. It is essential to know whether your email marketing campaigns are successful while they are in action. Conduct split email tests that allow you to send and compare the performance of different subject lines and "From" sender names to sample audiences. Also…Where should you locate opt-in fields? What color should they be? Should you use a lightbox overlay style? Or is that just annoying? Most popular email marketing programs offer testing functions.
Delete: Nix those who only open your email if you can/should win them back.
If you like this post but have not taken the time to properly develop your client profiles for each market sector, check out the post-Market Segmentation: An Inbound Marketer's "Social" Bread and Butter.
If you want to discuss your next email marketing campaign, arrange an appointment for a free consultation with Colosi Marketing today!
Image via istockphoto.com