Search Engine Optimization Best Practices for Professional Services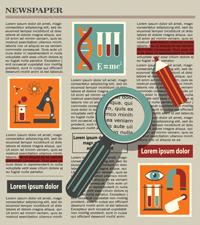 When running a busy professional services business and trying your best to handle social media marketing, it's easy to get distracted from critical basics like search engine optimization. Professional services SEO determines your firm's natural search result rankings. Be sure to follow SEO best practices to be found by relevant clients online and hold their attention. If you neglect this, all other marketing efforts are in vain.
Focus on Business Goals
Unfortunately, many firms do not take the time to define their business goals thoroughly. Keyword research for SEO for professional marketing services should begin with the following steps:
Describe your business goals.
Identify the elements needed for lead conversion.
Identify your existing assets needed to support conversion.
Optimizing for Google
To ensure that Google brings lot of the right customers to your virtual door, make sure your website:
Contains identifiable content - Every content must be optimized with a consistent, clear theme. The page text, title, and meta descriptions must be appropriately labeled as relevant to your firm's business and each other. This is done with proper keywords and tagged naturally and unforcedly.
Works properly - Your site should load quickly. Videos must play adequately, and forms must work correctly. Search engines may miss some individual failures, but missteps show up in website bounce rates and traffic patterns. Search engines don't want to refer their customers to non-functional sites.
Exudes authority - Links to authoritative sources or references are helpful, but it's even better if others link to you. It's like giving your firm a character reference, as far as Google is concerned.
Provides a good user experience - Use logical navigation and a pleasing interface. Evaluate your website to ensure new visitors can quickly find their most relevant content. Your site must look safe and professional. Quick bounces mean the content wasn't relevant, authoritative, or exciting, or the website was frustrating.
What Search Engines Avoid
Sites that stuff keywords - Overusing keywords makes content sound stilted, plus it's not easy to read. Using irrelevant keywords just to attract traffic will result in quick bounces.
Sites that use irrelevant links - Don't buy links. Illogical or too many links will penalize you and decrease your search results.
Sites that neglect user experience concerns - Frustrating user interface (UI) leads to bounces. Avoid confusing navigation, too many ads, malfunctioning forms, etc.
Extend Keyword Strategy To Other Channels
Incorporating keywords is not only crucial for your website and blog, but it should cover other channels. These channels should include Twitter, Facebook, Linkedin, email, and traditional media. Keyword consistency reinforces your firm's branding efforts and also allows your team to be well-versed in the set strategy.
Optimize for Mobile Devices
Mobile device optimization is essential in today's fast-paced business environment. When optimizing for mobile devices, consider the following:
Producing a video - a video is more likely to rank on the first page than plain text.
Optimize your non-text content so search engines can see it - make sure they can crawl it and give your site credit.
Search engine optimization should be a part of your content marketing activities. Be mindful of getting the most out of your keyword strategy. Using your hard-earned keyword research will lead to new and exciting opportunities.
What search engine optimization best practices do you use for optimizing content? Do you have any additional tips to share? Please share with us in the comments section.
To learn more about search engine optimization, contact Colosi Marketing.