Market Segmentation: An Inbound Marketer's "Social" Bread and Butter
Do you send out regular email communications? Have you ever been motivated to roll out a market segmentation effort to be more effective in your firm's message? Segmentation aims to classify groups within your contact database to deliver content that appeals to specific group interests. This article discusses how market segmentation should be a part of every inbound marketing strategy.

By definition, a market segment is a client group whose anticipated reactions will be similar when exposed to marketing stimuli. Dividing these groups will merit a tailored approach that specifically addresses their concerns. When presented with relevant content, these groups will look more closely and respond by conversing. Segmentation identifies a group's common characteristics that are related in some fashion to the likelihood of securing a working relationship.
In essence, market segmentation is every inbound marketing professional's "social" bread and butter.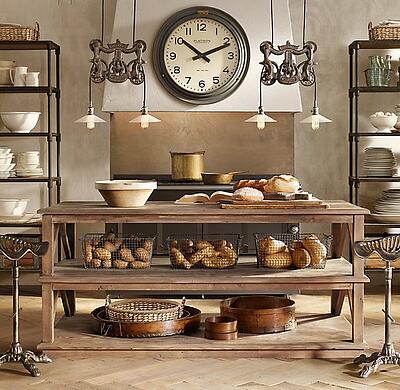 Every firm should easily recognize the role of segmentation when it begins to focus on client needs and interests rather than service attributes. A client group's behavior and interests tend to guide their path through keyword searches and search engine results. Understanding client group behaviors will help marketers define and focus on the best inbound marketing methods to reach their intended audience, capture their interest, and nurture the relationship through the inbound marketing funnel.

There are many benefits to market segmentation and targeting a "social" conversation. Market segmentation allows marketing staff to focus, refine, identify, and evaluate.

Identifying each market segment will help the firm focus on a well-defined set of attributes to steer inbound marketing efforts. Market segments consider geography, demographics, socioeconomics, psychographics, and behaviors. Defining target client profiles will help draft specific activities and hone in on content marketing efforts.
A target client profile should cover the following basic elements:
Industry or Market Sector?
The client sells to_______
Location or Region?
Years in business?
Job Title or Role
Age Range?
Gender?
Family?
Hobbies?
Job Frustrations?
Job Needs?
From time to time, the firm needs to make tactical changes to refine inbound marketing strategies. According to a study from MarketingSherpa, segmented emails get 50% more clicks than their untargeted counterparts! By looking at the response rate of each market segment, it is easier to fine-tune communications that will produce a more desirable tactical response in a particular segment or series of segments. Like most management areas, the calibration of activities is a normal process in running a department and a company.

Market segmentation can be used to identify and assign resources. By dividing the market into segments, it is easier to identify the content marketing resources needed to serve segments and assign the appropriate staff resources to address each segment. Segmentation combined with an effective content management system will greatly enhance the firm's ability to manage resources and make decisions based on real data.

Every firm, through market segmentation, can evaluate new opportunities in the market and predetermine competitor positions. Inbound marketing strategies can be applied promptly to respond to new opportunities by offering dynamic content in an inbound marketing campaign that uniquely positions your firm and communicates competitive differentiation to desired audiences.

After a solid market segmentation effort, it is time to draft a content marketing strategy. Before you begin, consider the 5 Steps to Create A Professional Services Content Marketing Strategy.

Also, consider incorporating video to attract targeted audiences. If you still need to decide about using this communication medium, please read our post on the benefits of using video, Professional Services Content Marketing: Let Video Tell Your Story.