At the beginning of each year, marketing professionals take a more granular look at their firm's annual plan for trade shows and events. Trade show and professional event strategic marketing is a process that takes some planning to make sure the firm generates an increase in business development activity that justifies the costs of participation.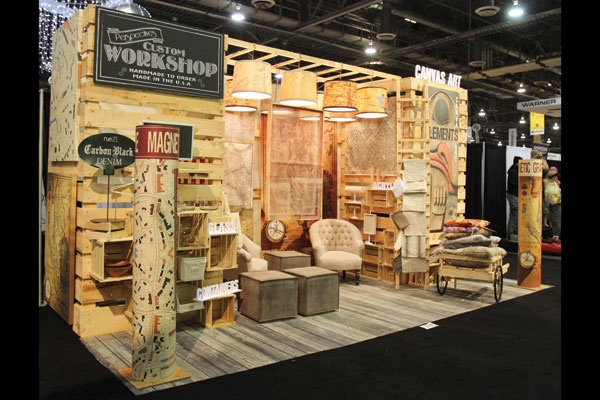 This post aims to provide you with steps to energize your trade shows and professional events with inbound marketing tactics.
Align Firm Goals and Objectives with Event Goals and Objectives
Like all other marketing activities, it is important to refer to your firm's goals and objectives as a guide for each event's strategic plan. Sketch out a list of specific trade show and event objectives, for example:
Generate new business;
Generate new business development leads;
Increase your firm's visibility;
Build your firm's brand;
Inform target audiences about your firm's services;
Increase web site and professional blog traffic from desired audiences;
Increase social media following;
Increase email and/or blog subscribers;
Introduce new professional services offerings;
Grow a presence in a desired market sector;
Get some face time with clients, competitors, consultants and vendors;
Stay on top of new trends;
Gather intelligence on competitors;
Develop new key industry contacts;
Nurture existing relationships with clients.
Compare your firm's goals and objectives with the event's specific objectives to make sure they are in alignment. Once you have a clear list, content marketing wordsmiths can busily work on positioning and messaging for inbound marketing tactics.
Develop a Compelling Call to Action CTA and Event Specific Landing Page
Now that you have a list of event goals and objectives, it is time to develop a compelling event campaign strategy that incorporates a call to action and event specific landing page to accomplish the goal. While developing the strategy, craft a compelling and relevant call to action that will create a buzz before, during and after the event. The CTA should be in line with the overall theme of your strategy and, ultimately, assist you with achieving the firm's goals for the event.
Remember, a CTA can be used to…
Create a sense of urgency for prospective clients to learn about how to make a more informed decision about desired services.
Create interest by offering advanced content (checklist, ebook, whitepaper) of real value to a specific market segment and concisely address a prospect's unique concerns.
Arrange a complimentary meeting with an experience professional.
Once you have developed a CTA that you believe will encourage event audiences to continue the conversation, share the CTA with the firm's event attendees to verify the message's effectiveness. Engaging your firm's event attendees will include them in the strategic process as well as inform them on how they can turn an event connection into a lead then client.
If you are operating a trade show booth, make sure your direct marketing materials, backlit displays, LCD TV presentations, and marketing specialties (pens, magnets, t-shirts, trinkets) include the CTA to encourage booth visitors to become regular web site and professional blog visitors.
Once a compelling call to action is created, it must link to an event specific landing page that follows through with the theme of the event's inbound marketing strategy and campaign. The event specific landing page requires free content or offer that relates to the event's strategic message and aims to pump up the visitor volume.
Effective landing pages need to….
Concisely describe the offer,
Deliver a content offering of value,
Capture visitor data,
Encourage sharing, and
Trigger a further conversation.
CTAs placed in outbound marketing materials will direct attendees back to a landing page on your web site or blog. Once they arrive at the landing page, you will be able to gather information about your event connections. It is easier to prioritize and manage these connections by their level of interest in the firm's web site and blog content.
In addition, a landing page requires capturing contact information in exchange for a content offering of value. Contact information is captured in a form which should include a field for asking what prompted their visit.
Take Your Event Marketing To-Go
Leverage the power of the cloud with a mobile device friendly CTA that allows your attendees to access a link to your firm's event call to action. If a call to action link proves to be too cumbersome, think about placing a QR code in your CTA. Don't forget to always test the QR code prior to the event to make sure it is programmed correctly.
Now that you have an idea on how to incorporate inbound marketing tactics with your trade show and professional event strategy, energize your marketing plan with methods that will help you deliver measurable results. Good luck!