Does your lead need a little nudge to close the deal? Making the decision to commit business resources is a considerable step for many business owners, but some owners have an easier time than others. If you're having difficulty closing leads developed through inbound marketing methods, the following describes a few easy steps that can be taken to encourage them toward the right direction.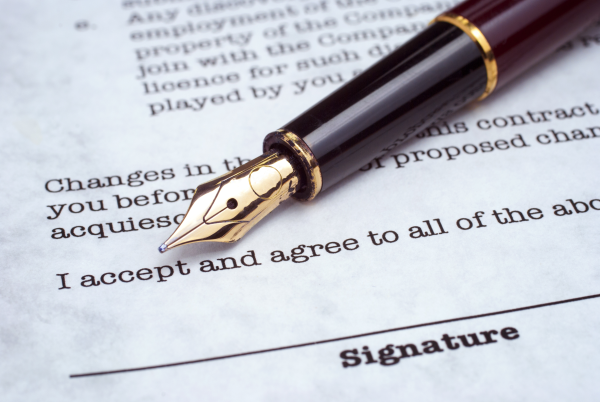 First, you must consistently provide content that clearly demonstrates you care. You may ask, "How do I demonstrate I care?" Reflect upon your client profile, determine the sort of messages that will specifically address their concerns, key areas of interest, and sum up the messages with an overall theme or vision. The trick is to show you are genuinely interested in building a rock-solid relationship while not being excessively pushy. There is a range of inbound marketing methods that will help you deliver timely, thought-provoking, and relevant information that strikes a balance between showing interest without being annoying.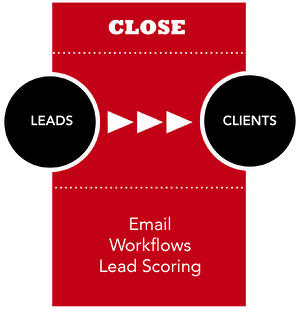 Reference: HubSpot
The following "close" methods are flexible enough to be part of a communication plan or campaign framework. The idea is to send messages that allow leads time to synthesize the information while learning more about you and your firm's professional services offering.
Email Messages: Once a site visitor takes steps to respond to your call to action, fill out contact information on a landing page and download your whitepaper or eBook, the next step is to prove you are a reliable resource and prepared to demonstrate your expertise and results orientation. An email that provides a personable, helpful response and offers additional pertinent information will build trust and further acquaint your lead with your firm's business practices.
Marketing Automation Workflows: Marketing automation blends email marketing with a structured lead nurturing stages. Marketing automation is designed to progress leads from the top of the inbound marketing funnel through to becoming "sales-ready" leads at the bottom of the funnel. During this progression, leads are rated based upon level of interaction and included in a campaign designed to address their specific information needs. When a lead downloads a whitepaper, eBook, or checklist, a string of other relevant blog posts, eBooks, whitepapers, or case studies may also be helpful to the lead. A series of related emails that provide links to these relevant resources can be sent to the lead over a period of time to further educate and nurture the lead. Marketing automation workflows best serve professional services firms, or longer business-to-business (B2B) business development/sales cycles.
Lead Scoring and Closed Loop Reporting: Now that you've got a lot of leads in your system, how do you know which ones are ready to speak to your sales team? Through marketing automation and monitoring how often and to what extent leads are interacting with your firm's content, you will be able to collect information about your clients and refine content to more specifically address the needs of each client/market segment. Using a numerical representation for the level of interaction will help to determine the sales-readiness of a lead and, ultimately, take the guesswork out of the process.
Incorporating these inbound marketing methods will help you continue the conversation and provide the pertinent information needed to further develop lead relationships as well as determine when the time is right to close.
The "Close" is the third phase of the inbound marketing workflow. To get a bird's eye view of the marketing workflow, please refer to the Inbound Marketing Workflow for Professional Services Firms. If you missed the second phase, "Conversion", please refer to Lock in Attraction by Converting Website Visitors.