Successful Professional Services Marketing Identifies What a Target Audience Wants
Trying to be everything to everyone is an exercise in futility. If this is your firm's goal, you may end up spreading your firm and your firm's brand too thin. This approach can result in not being known for anything in particular. If you are a marketer for a professional services firm, demonstrating your technical expertise to attract clients requires a niche.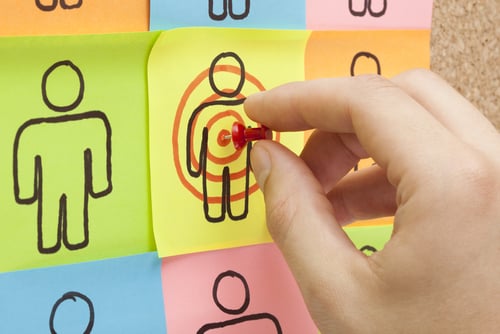 How to find success by expanding your target audience:
Identify the segments or audiences that your firm's services or products do/will appeal to.
Keep it fresh by looking for areas where your firm can tailor or refine services or products to meet your audience's functional needs and address their pain points.
To accomplish that, consciously observe, connect with, and learn from your target audiences. Tracking your audience's online activity and identifying trends is very insightful, as is engaging the audience when they are online.
As you become increasingly familiar with what your target audience wants and needs, design and implement additional solutions and services to address those needs and, ultimately, continue to build your firm's business. Also, use these findings to refine your current offerings to better fit the audience or its' subsets over time.
In addition to providing excellent service to win over your target audiences, cultivate your reputation by engaging with, listening to, and supporting your audience. Nurture a relationship with your audience by sharing valuable expertise and advice.
Share your human side, personality or company mission, and passion. Allowing audiences to get to know you help establish trust and a loyal following.
Listening and sharing over time helps to distinguish you and your firm's services from the competition. Find ways to make it evident that you're the best fit by being valuable to your audience. Demonstrate this value at every opportunity. Demonstrating is about showing that you're the best rather than merely stating it. Hype doesn't work these days--building a solid and reliable reputation with your audience does.
Successful professional services marketing is all about your target audience. It's about how you and your firm's brand make them feel. Take every opportunity to show your desired audiences your confidence, expertise, loyalty, dedication, and curiosity about your industry. You'll find it more rewarding than trying to reach everyone.

For more information, contact Colosi Marketing.
Image via Shutterstock.com