A company's reputation is often the make-or-break factor that determines whether the firm will stay in business. In today's online environment, the size of the community a business serves has grown to include almost the entire world. Building and maintaining your firm's online reputation will help your clients to feel good about their decision to work with you. Their good choice is reaffirmed when they see increasing numbers of new clients who find you to be just as effective.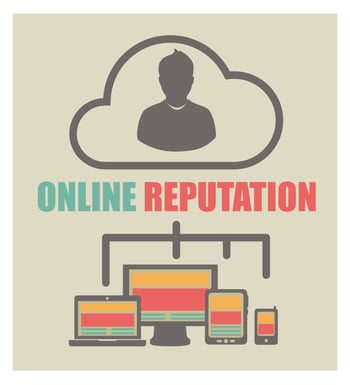 You can build your firm's online reputation by:
Acknowledging people online: Contrary to what most people think, social media is not all about you. Social media is a channel for relationship building, i.e. you need to show your audiences that you care about them.

Demonstrating you care may come in the form of responding to questions, blog comments, tweets, etc.
Actively listen to online conversations: Take the time to listen to online conversations relating to your service disciplines. Gain insight from the exchange. While it is very important to maintain a presence through content generation, it is equally important to listen to what is being said.
Encouraging people to share and talk about you: It may be a bit unnerving to encourage people to talk about your firm online.

Get over it. Once you change your perspective and allow people to share your message, you allow your reputation will grow.
Seeking and responding to feedback: It's always good to get positive feedback, and good reviews are important to building the cumulative power of your reputation. Although it may seem contradictory, it's also beneficial to get occasional negative feedback. It gives your firm the opportunity to show how you react to

negative reviews

and what steps you take to make things right. Reputations are strengthened and respect is built when you openly admit mistakes and take the necessary steps to correct them promptly and professionally.
Offering easy ways to provide feedback: Make it as easy as possible for your clients to contact you with both compliments and concerns. You could solicit reviews on some of the more popular review sites, such as Google or Yelp. You could also send client surveys asking for feedback shortly after a purchase is made or a deal is concluded. Create a specialized email account for receiving feedback and highlight this contact information on your website, in service or product literature, on receipts and emails, and in other communications.
Recognizing and rewarding employees who provide superior service: If you receive compliments or positive comments about specific employees, make sure that employee knows about it and is appropriately rewarded for going above and beyond. Exceptional

interactions with clients

are the building blocks of a good company reputation. Rewarding employees increases the chance of that level of service being provided again.
Staying Active: While quality content is much more important than quantity content, when it comes to developing an authentic reputation online, it is important to be active on a number of relevant social media channels.
Do you have any other helpful tips for building your online reputation? Please share them with us in the comments section below.
Contact Colosi Marketing today for more information on techniques for and the value of building your firm's reputation and increasing your presence online.
Photo from https://www.dollarphotoclub.com/