10 Reasons Why You Need To Show Marketers The Love
---
Valentine's Day is almost upon us. While this day may represent a time to celebrate romantic love, it is also a perfect time to recognize your fellow marketing professionals. Think about how much value they bring to you and your firm. Sometimes it is hard to express our feelings in words. While a marketer's value seems almost limitless, this post provides just 10 of the many reasons you should show your marketers love.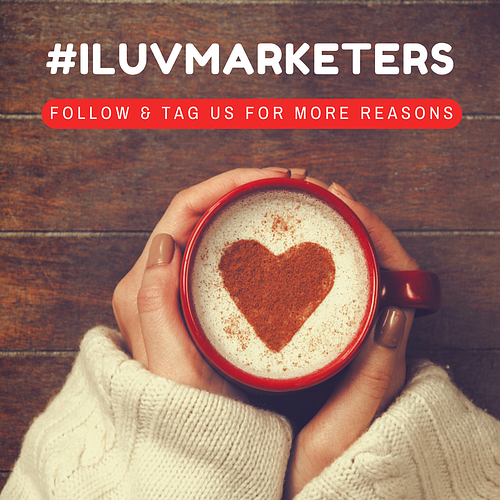 Let's face it; there are many reasons to show marketers love. Hopefully, this list conjured up a few more reasons in your mind. Now it's time to put a thoughtful message in a card expressing how much you value their unique contribution to your firm. Maybe use some of the above points in your message. A gift is also nice. Whatever you decide, it is hard to ignore that they truly make a difference.
If you want to add some reasons, please share the love in the comments below! Also, could you vocalize these reasons to the social world using #ILUVMARKETERS?