Marketing professional services is not a casual client encounter. Unlike businesses that sell products and have a short sales cycle, a firm offering professional services tends to take a relationship marketing approach. Relationship marketing acknowledges the value of long-term client relationships by providing valuable, rich content that goes deeper than the typical sales promotion.
In my last post, 6 Little Ways to Win the Hearts and Minds of Clients, I discussed methods for strengthening your client connection. All of these methods require keen listening and communication skills.
The advent of internet-based marketing technologies offers channels for professional services marketers to apply their skills with dramatic results. These channels are transforming the concept of relationship marketing by enhancing a firm's ability to effectively engage through various inbound marketing methods, including:
For an additional perspective on inbound marketing methods, please check out a Wicked Inbound Marketing Funnel for Professional Services.
Open Doors with Themes for Creating a Rich Content Marketing Plan
An inbound marketing strategy that incorporates all the channels listed above will have a profound effect. The ability to build healthy client relationships by delivering relevant content that gets a response will positively impact the level of your firm's success, as well as, every aspect of your career.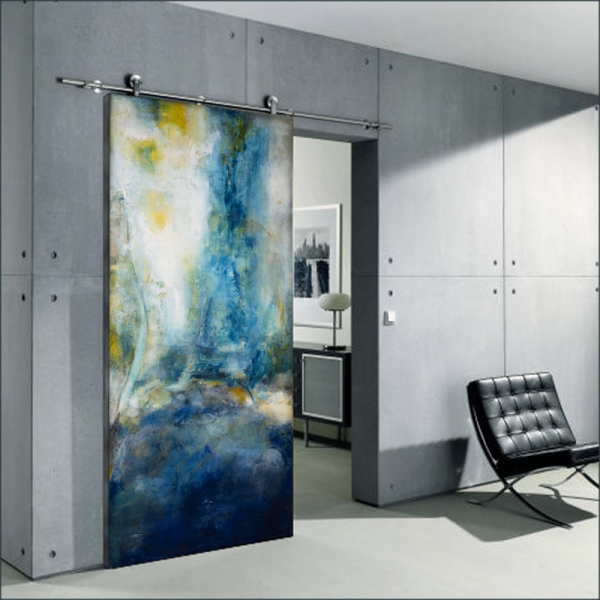 Source: SargamGriffinArtDoors.com
A few common themes need to be applied when developing rich content that aims to nurture rewarding, long-term relationships, including:
Commitment: Relationship marketing always recognizes the value of commitment. It is important to demonstrate this commitment through communications that demonstrate you are willing to do what it takes to make it work. Working together with a client and their desired stakeholders to develop a collaborative plan to stick together for success is a step toward developing long-term relationships that are based upon loyalty and trust.
Compassion: Understanding your clients and the people you work with is an important skill for being able to make a connection that goes beyond superficial. Providing content that gives clients what they really want facilitates a solid foundation for making real connections.
Generosity: A lot of times, in healthy relationships, you give more than you receive. The desire to want to serve your clients and offer support is fundamental to positive and productive relations. Consistently delivering content that helps your clients is an expression of generosity that will not go unnoticed.
Kindness: Always show random actions of kindness. Express kindness in all communication channels and you will find a friendly exchange and increased satisfaction in your daily work practices.
Engaging with clients through various communication channels that are driven by a solid rich content marketing plan that considers the four themes described above, will increase your firm's potential for effectively nurturing and managing client and prospect interactions.
Relationship Marketing Requires a Series of Steps
To effectively include inbound marketing methodologies into your existing business development and marketing practices, it is important to map a practice workflow. If you need a reference for mapping your processes, please feel free to download a sample business development workflow. Make sure your marketing and business development practices align with your communications activities, i.e. keywords and search engine optimization, blog posts, call to action (CTAs), landing pages, email marketing campaigns, events and seminars, etc.
Ultimately, the goal is to attract, nurture, win and retain great clients. Once a firm has a clear plan for nurturing long-term relationships via inbound marketing methodologies, they will see an enhanced ability to serve clients.